Each year, the Alliance puts together a scorecard grading Washington state legislators on their commitment to gun violence prevention. Legislative leadership is more than just taking votes, so the scores measure each legislator's commitment to gun responsibility as demonstrated by their votes, sponsorships, and advocacy.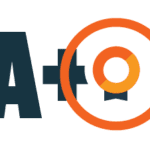 Legislators who went the extra mile, from meeting with constituents to speaking in the press earned this gun responsibility champion badge.
---
See how your legislators scored by clicking on your legislative district below!
1st LD 2nd LD 3rd LD 4th LD 5th LD 6th LD 7th LD 8th LD 9th LD 10th LD 11th LD 12th LD 13th LD 14th LD 15th LD 16th LD 17th LD 18th LD 19th LD 20th LD 21st LD 22nd LD 23rd LD 24th LD 25th LD 26th LD 27th LD 28th LD 29th LD 30th LD 31st LD 32nd LD 33rd LD 34th LD 35th LD 36th LD 37th LD 38th LD 39th LD 40th LD 41st LD 42nd LD 43rd LD 44th LD 45th LD 46th LD 47th LD 48th LD 49th LD
---
---
Back to Top
---
Back to Top
---
Back to Top
---
Back to Top
---
Back to Top
---
Back to Top
---
Back to Top
---
Back to Top
---
Back to Top
---
Back to Top
---
Back to Top
---
Back to Top
---
Back to Top
---
Back to Top
---
Back to Top
---
Back to Top
---
Back to Top
---
Back to Top
---
Back to Top
---
Back to Top
---
Back to Top
---
Back to Top
---
Back to Top
---
Back to Top
---
Back to Top
---
For additional scorecard details take a look at the full 2022 Scorecard PDF: https://gunresponsibility.org/wp-content/uploads/2022/10/2022-Scorecard.pdf