The Alliance is a small but mighty team based in Seattle, WA.
Renée Hopkins (she/her), CEO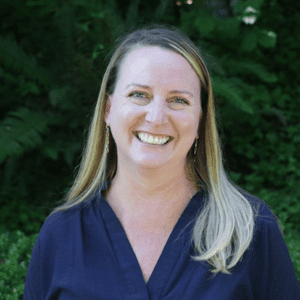 As CEO for the Alliance for Gun Responsibility, Renée oversees the development and execution of the Alliance's strategic plan for its 501c3, 501c4, and electoral activities. Prior to joining the Alliance for Gun Responsibility, Renée served as Executive Director of the Seattle Police Foundation (SPF) for 12 years. A lifelong native of Washington state, Renée lives in West Seattle with her husband and daughter. When not working, she can be found skiing or hiking with her family or reading in front of the fire. Read more about Renée.
---
Chelsey Wright, Office & Administrative Specialist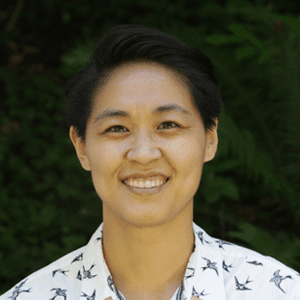 Chelsey brings expert administrative, organizational development, and human resource skills to her position as Office & Administrative Specialist at the Alliance. Prior to joining the Alliance, Chelsey spent years working in office and sales management, organizational and training development, and human resources in California and Washington. Outside of the office, Chelsey can be found volunteering with LGBTQ+ youth at Lambert House and likes to restore vintage cameras. Email Chelsey.
---
Dylan O'Connor (he/him), Political and Government Affairs Manager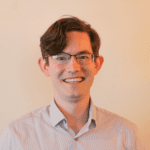 Dylan began his time with the Alliance for Gun Responsibility as an intern during the 2018 legislative session. Since then, he has served as the Field Director on the Yes On 1639 campaign, the Policy and Coalition Coordinator, and now as the Political and Government Affairs Manager. A passionate and dedicated activist, Dylan has worked to promote democracy and human rights at both the local and international level. When not working to prevent gun violence, Dylan can be found creating music in his studio or reading science fiction. Email Dylan.
---
Hazel Brown, Field Organizer and Research Assistant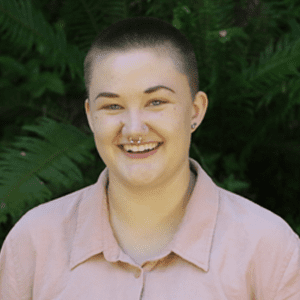 Hazel began her time with the Alliance for Gun Responsibility as a Fellow during the 2019 electoral cycle. Since then, she has served as a coordinated campaign organizer before moving into her current role as a field organizer and research assistant. She has also served in several research positions analyzing a variety of national issues. When not at the Alliance, Hazel can be found basking in the elusive Seattle sun or playing frisbee. Email Hazel.
---
Kristen Ellingboe (she/her), Communications Manager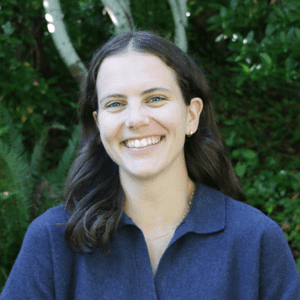 Kristen comes to the Alliance for Gun Responsibility after doing communications and advocacy work for a wide range of progressive campaigns and non-profits at both the national and state level. In 2018, she was brought on as Communications Director for the Yes On 1639 Campaign and has since joined the Alliance where she oversees all things communications. Originally from Albuquerque, New Mexico, Kristen can now be found in Seattle working very hard to keep her plants alive. Email Kristen.
---
Maureen McGregor (she/her), Communications and Fundraising Director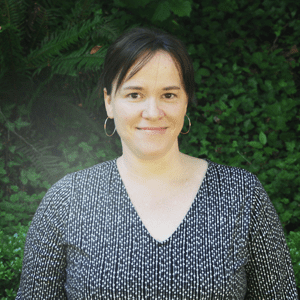 Maureen has spent her entire career working on progressive issues like gender equality and the environment. In 2018, she was part of the campaign team that helped pass I-1639 and in 2019 she joined the Alliance as the Communications and Fundraising Director. In this role, she works to manage our online presence and heads up our fundraising strategies. When not working, she can be found in Ballard with her family and amazing book club! Email Maureen.
---
Nelago Nuunyango (she/her), Field Organizer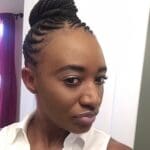 Nelago joined the Alliance in 2020 as a Field Organizer. Before joining the Alliance, Nelago worked as a Field Organizer for the Washington State Democrats where she worked to recruit and manage neighborhood teams of volunteers. Nelago has spent most of her adult life as a political organizer, both in Namibia where she was born and raised, as well as here in the US. Her organizing work began in 2003 as a Volunteer Coordinator with the South West African People's Organization (SWAPO) Youth League, under the mentorship of Dr. Elijah Ngurare. Nelago strongly believes in the idea of equitable and sensible public policy and social justice. It's this belief that fuels her passion for political organizing and inspired her to found Omagano Foundation whose mission is to break barriers to education, serving children in her home village in Namibia. She lives in Orting, Washington with her husband and two sons. Email Nelago.
---
Sean Kent (he/him), Graphic Designer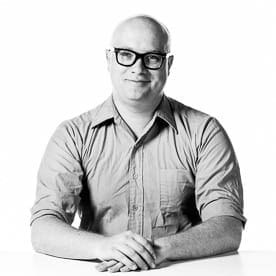 Sean joined the Alliance for Gun Responsibility during the I-594 campaign. Initially in the role of a communications intern, he assisted with I-594's social media efforts. Later, in a fully-fledged communications designer role, he produced social media graphics, collateral and web-media content for various Alliance efforts and interests. Sean has contributed to the creation of the Alliance for Gun Responsibility as an identifiable and trusted brand in the gun violence prevention sphere, whether it's the c3, c4 or PAC arms of the organization. Sean has helped craft the Alliance's brand narrative of firearm responsibility and community engagement. Email Sean.
---
Shelby Kremenich (she/her), Finance Associate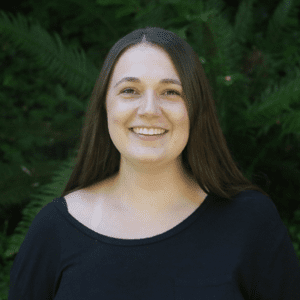 Shelby joined the Alliance for Gun Responsibility in 2019, after working on various progressive, local political campaigns and initiatives. In 2018 she managed a State Senate campaign in Whatcom County, and this was her first time working with the Alliance, seeking to elect a candidate that supports commonsense gun legislation. In her role, Shelby plans events and helps with all things finance, to ensure the Alliance can keep working to end the gun violence crisis. In her spare time, she can be found hiking or kickboxing. Email Shelby.
---
Stephanie Ervin (she/her), Victory Fund Director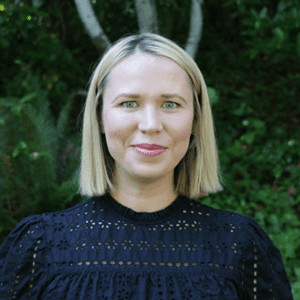 Stephanie was the first staff hire of the Alliance for Gun Responsibility in the summer of 2013 where she served as Deputy Campaign Manager for Initiative 594, which expanded background checks in our state. After the first campaign she helped transition the organization to legislative and electoral work and to bring on the first Executive Director, Renee Hopkins.
In 2016, Stephanie ran the 1491 campaign and led our ongoing commitment to political and electoral work, supporting candidates who champion gun violence prevention. Today, she continues to help steer our electoral work through the Victory Fund PAC and supports general strategy of the Alliance. Email Stephanie.
---
Tremayne Edwards (he/him), Education and Engagement Director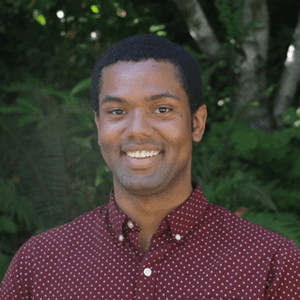 Tremayne joined the Alliance in 2021 as the Education and Engagement Director. In this role, he provides programming that educates, engages, and advocates for communities impacted by gun violence. Before the Alliance, Tremayne worked in Virginia as a Director of Community Engagement working to address and dismantle barriers that prevented access to various members of his community. When you can't find Tremayne at a community event, you can find him in the mountains with his pup. Email Tremayne.