May 2, 2022 Blog
2021 Annual Report
The wait is finally over for our 2021 annual report! The Alliance for Gun Responsibility has been hard at work making Washington a safer place for all and we are thrilled to share the outstanding accomplishments made in the past year.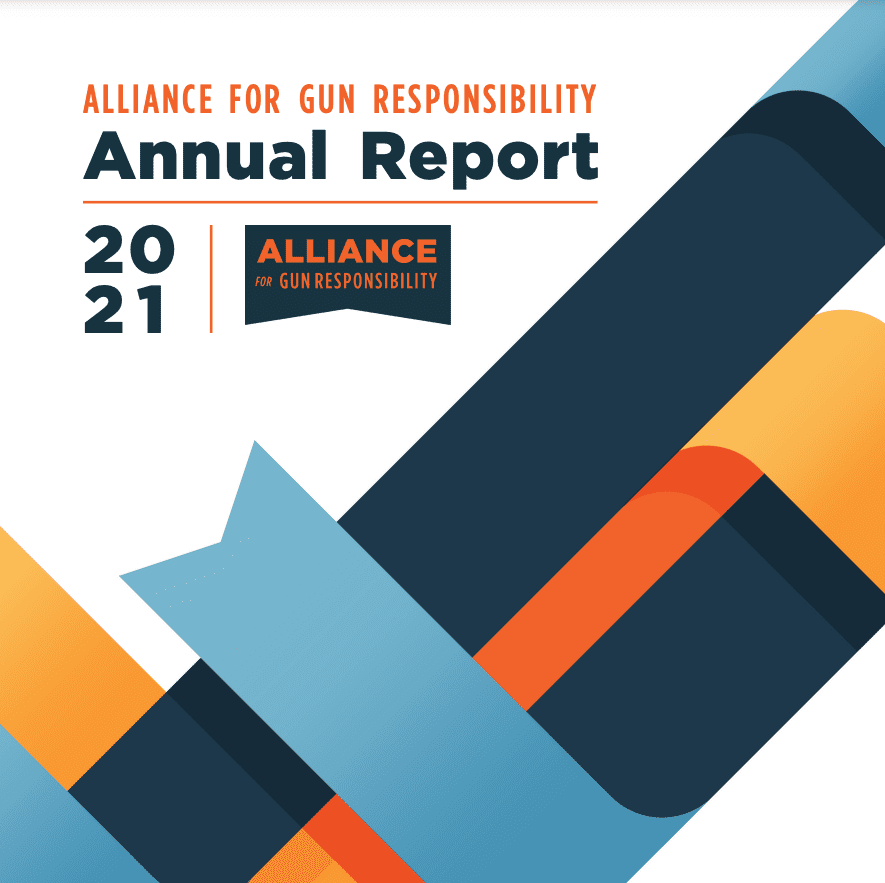 There is no doubt that 2021 got off to a rocky start. With the persistence of the COVID-19 pandemic and the January 6th insurrection, our nation faced historic challenges that required our collective strength to overcome. In the face of these challenges, our communities experienced unprecedented spikes in gun violence, prompting us to  press onward and break new barriers in the fight to end gun violence. 
With the help of our partners, community advocates, and outstanding volunteers, we were able to pass ten historic community safety bills and uplift BIPOC voices during the 2021 legislative session. Police accountability was of paramount importance this legislative session as we sought, along with our partners, to reimagine true community safety. From SB 5038 prohibiting the open carry of weapons at the state capitol and public permitted demonstrations to HB 1078 automatically restoring voting rights to formerly incarcerated individuals to HB 1054 prohibiting no-knock warrants, we can proudly say that Washington is becoming a better place for all with each legislative victory. Check out the full annual report here.
---
— Brad Blackburn is Executive Assistant & Board Liaison at the Alliance