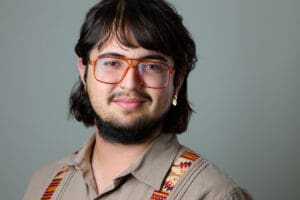 On February 13th, 2018, I was just a college freshman trying to get prepared for midterms, and on February 14th, 2018 my world and my sense of safety were shattered. That day, a gunman walked into my former high school, where my two sisters were attending class, killing 17 people, including my sister, Carmen Schentrup.
Carmen and I grew up together, being born only 18 months apart, and stayed close even as our interests in life started to diverge. Carmen was much more academically interested and passionate than I was, all part of her broader plan to go to college and become a medical researcher. But when bullets tore through Carmen that day, they also tore through her well-made plans and her dreams. And they tore a hole within our family where Carmen used to be.
In the 5 years since we have worked to get accustomed to this new reality. Not having to fight over who gets the middle seat in the car anymore on family trips. Not having to adjust a recipe that is only for 4. Not hearing songs from the piano fill the house as Carmen practices for her recitals. This year has been especially hard because we also lost our family dog, Mocha, who Carmen loved. She would sleep in Carmen's room at night. They were close, and Carmen adored Mocha. When Carmen was killed, Mocha still slept in her room at first, unsure of where she was until she decided a couple of weeks later to sleep with my sister Evelyn.
Being a survivor is weird, but turning my pain into purpose is something that feels right. Carmen never got to create a legacy for herself, and working to prevent gun violence is a legacy I am creating for both of us. Letting her death be in vain is not an option, and working to create a difference is the opposite of the nihilism and despair that consumed Carmen's killer and threatened to consume me. Gun violence is preventable, and we have the solutions. Now we have to fight like hell to make them happen.
---
— Robert Schentrup is a gun violence prevention advocate, brother, and organizing manager for Team ENOUGH.