September 28, 2021 Blog
Second Annual WA Ceasefire 5k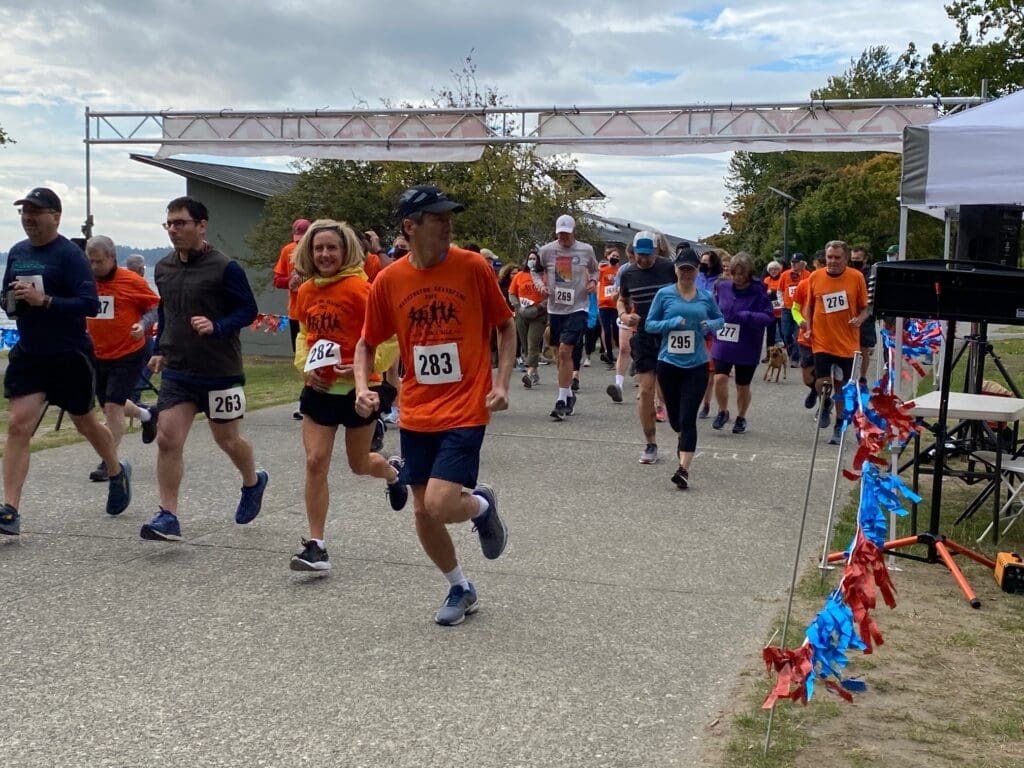 My teammate Hazel and I were thrilled to represent the Alliance at Washington Ceasefire's annual 5k Run/Walk last weekend at Magnuson Park in Seattle.
Washington Ceasefire is the oldest gun violence prevention organization in Washington state and has been one of the Alliance's strongest partners since our inception in 2013. Together, we've advocated for better gun safety laws and community efforts to prevent gun violence.
The event was well attended (especially for a blustery Seattle morning!) and had a great, inclusive energy as adults, kids, and four-legged friends ran and walked in support of gun violence prevention.
Washington Ceasefire's next event will be on October 31, when they'll plant daffodils at Green Lake to represent and remember victims of gun violence. You can learn more about these special events and their important work at https://www.washingtonceasefire.org/
---
— Maureen McGregor is the Communications and Fundraising Director at the Alliance